SimBaby™ with Tracheostomy is a 9-month-old pediatric simulator with a controllable tracheostoma. It allows you to train for specific learning objectives on initial assessment and treatment, in addition to realistically simulating tracheostomy care.
Creating confident care providers
A tetherless simulator supporting the entire patient pathway – from in-hospital intensive care, during ambulance transportation, and in a home care setting – SimBaby with Tracheostomy is used to improve confidence and competence in all aspects of pediatric care.
If you already own a SimBaby you can purchase a tracheostomy upgrade
PICU training
Improving patient outcomes
It takes a team

Allow PICU teams and in-hospital care providers to experience correct insertion of tracheal tubes on a pediatric patient. Increase their proficiency to act quickly during high-stress experiences.
Simulate to improve

Studies show that care providers who received simulation training on emergency tracheostomy care exhibited a greater level of confidence.
Flexible operating systems

Use SimPad or LLEAP for PC to control every aspect of your training sessions.
Valuable debriefing

Allow your teams to review and reinforce their clinical problem-solving abilities after training sessions. Effective debriefing is a vital opportunity to improve critical life-saving skills.
Training for care at home
Increasing caregivers' confidence
Care at home

The best place for long-term care is at home. Train parents and caregivers on correct procedures so that cannulated babies are well cared for in their own homes.
Parent training

Confidence in handling emergency situations is key. Teach parents how to change tracheal tubes and provide orientation on equipment.
Adjustable tracheostoma

Control the tracheostoma size so that learners can practice on realistic tracheal tube insertion.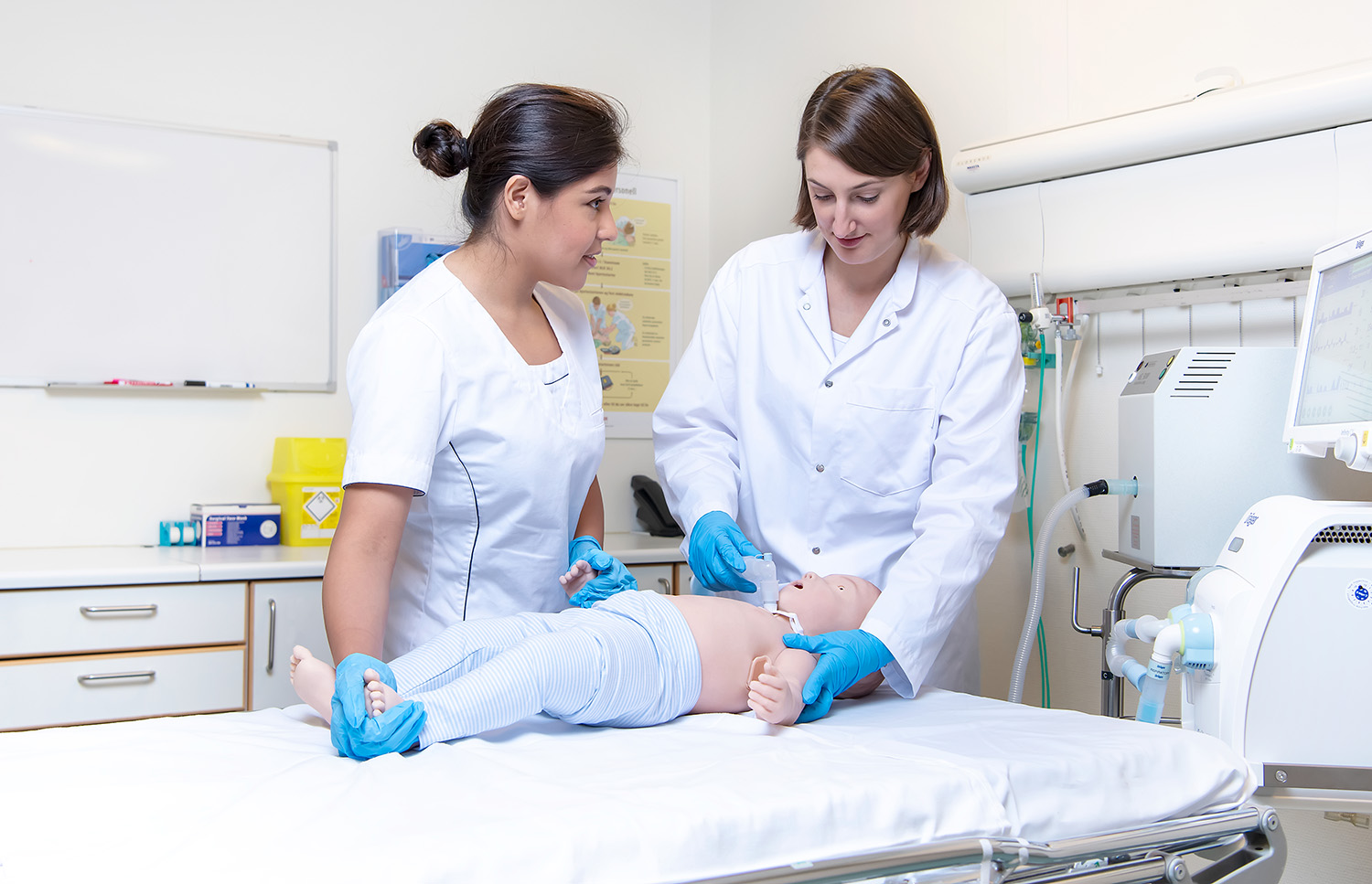 Connect SimBaby Tracheostomy with ASL 5000 Lung Solution to expand your training possibilities with mechanical ventilators.
The ASL 5000 replicates all types of respiratory conditions and seamlessly integrates with SimBaby, real ventilators, and patient monitors.