ULTRASOUND / SONAR/ X-RAY
ULTRASOUND / SONAR/ X-RAY
FEATURED PRODUCT
SonoMan System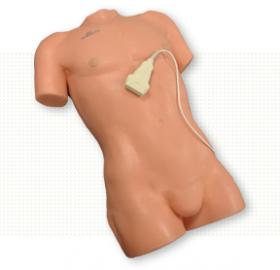 The SonoMan System provides an affordable platform for teaching students how to read diagnostic ultrasound imaging
The system includes a soft tissue body form with internal and external landmarks and a simulated probe. The torso has 258 unique probe locations providing a normal image for each window. The system's software platform allows users to expand SonoMan's capabilities with additional training modules.
Skill Development:
Read diagnostic ultrasound imaging
Identify external and internal landmarks for a variety of diagnostic exams
Features and Benefits:
Simulated ultrasound probe that plugs into a PC
Software that allows any PC to simulate an ultrasound machine (PC/Laptop not included)
Body form with embedded targets for each of the viewing windows, depending on the module
Transverse and longitudinal viewing options
All images and videos are of actual patients - both normal and abnormal
Mentor mode allows users to activate the onscreen labels of any of the digital images
Each module includes an instructor (teaching) and student (exam) mode.
* The SonoMan System is not sold separately - one or more modules must also be purchased. PC/Laptop not included.