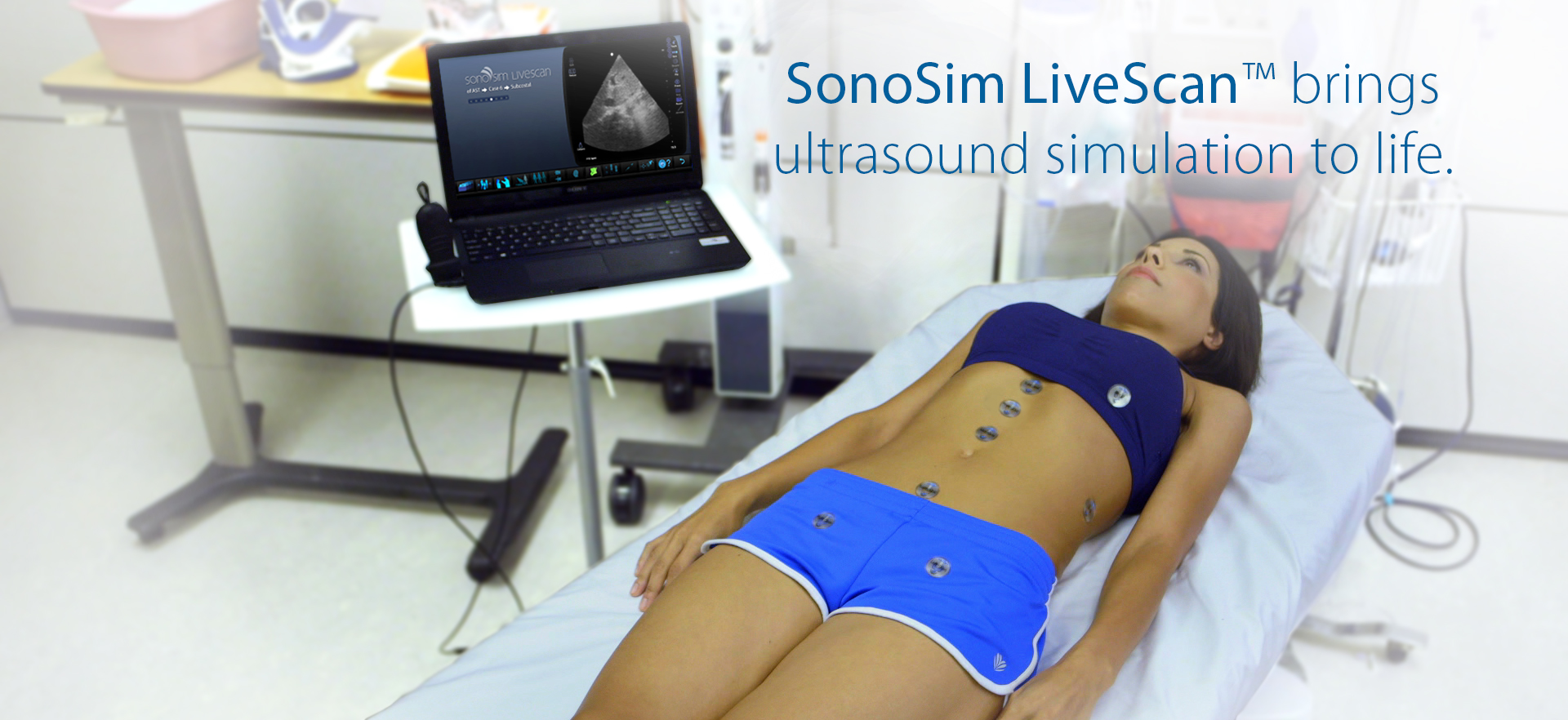 SonoSim LiveScan® instantly transforms live volunteers and mannequins into ultrasound training cases with real pathologic conditions. Combined with the SonoSim® Ultrasound Training Solution, which integrates didactic content and knowledge assessment, SonoSim LiveScan® provides an unparalleled training experience that makes bedside ultrasound simulation possible anytime, anywhere.
Enhance Bedside Training
SonoSim LiveScan® allows you to assess how well trainees identify key anatomical landmarks, image artifacts and pathologies, and apply this information towards medical decision making.
Improve High-Stakes Simulation
SonoSim LiveScan® improves your simulation training scenarios techniques and Objective Structured Clinical Examinations (OSCEs) by integrating real-patient ultrasound cases.