SAM – the Student Auscultation Manikin 3rd Generation is an innovation in teaching and learning heart, lung, and bowel sounds. SAM's brand new computer software interface includes Case Videos, a Real Sound Library, Echo Cardiogram Videos, and ECG Waveform for heart sounds.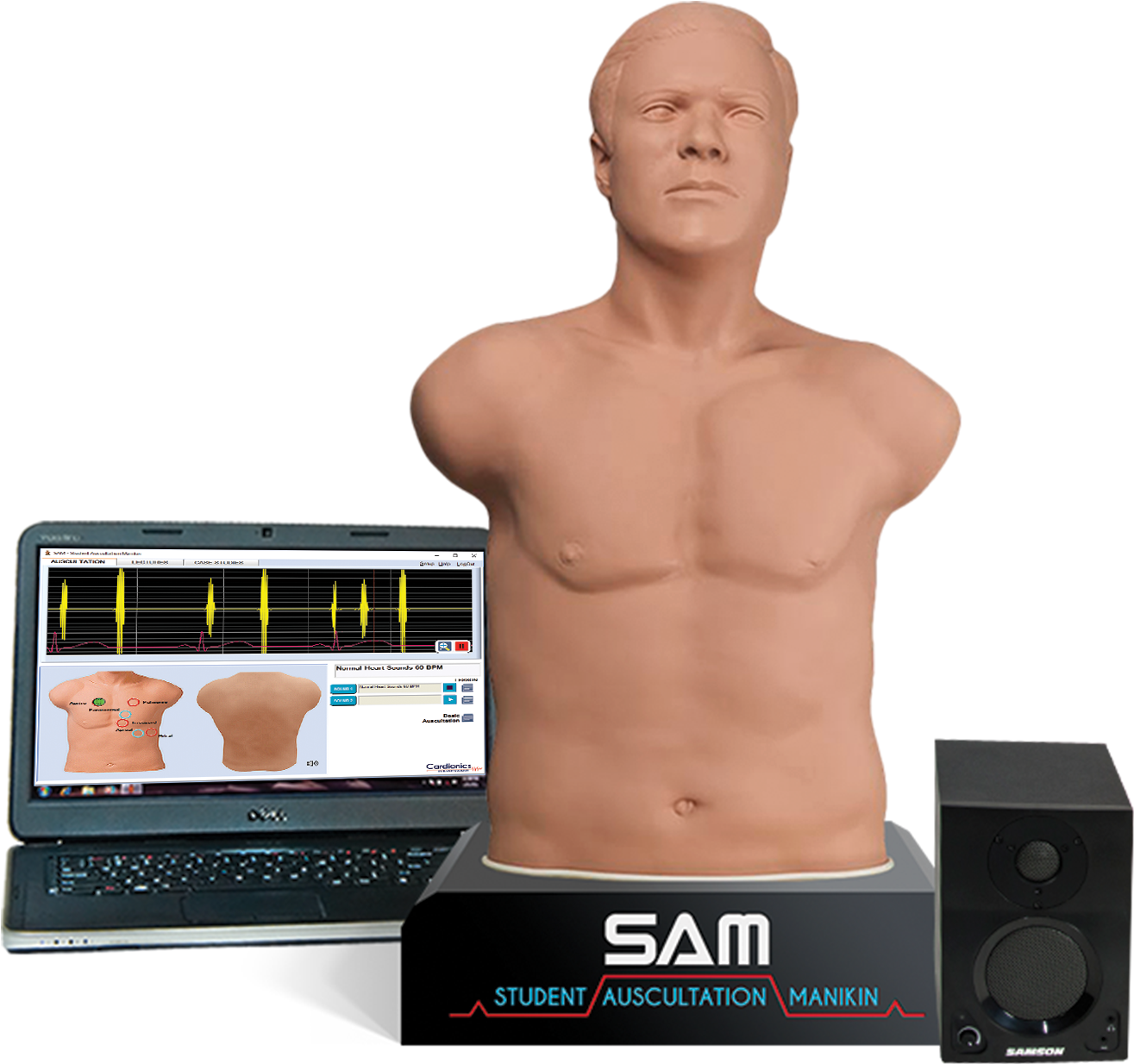 Case Videos contain patient and clinical interactions for various conditions. Users can watch a video and practice listening to the SAM for a life like simulation. Users can also create and save their own case videos.
The Real sound library contains sounds recorded from live patients. Echo Cardiogram videos associated with various heart conditions are recorded from live patients. An ECG waveform is displayed with various heart sounds to help identify S1.