NeoLung® is a versatile, hands-on test lung to simulate neonatal and infant patients in a very intuitive, visual fashion. You can quickly change the compliance, resistance, leaks and overdistension threshold to simulate a range of clinical scenarios.
Quickly demonstrate conditions such as stacked breaths, overdistention, "stiff" lungs, and leaks.
Intended Use
Infant ventilation management training and demonstration with no risk to patients!

Compatible with all ventilators featuring neonatal modes, from ICU to transport.
Easy-to-Use
Quickly adjust resistance, compliance, leak percentage and overdistention threshold
Demonstrate Leaks
Demonstrate the impact of leaks on your ventilator's tidal volume and minute ventilation as well as flow-sensing triggers.
Cost-Effective
This simple tool creates visual impressions that last.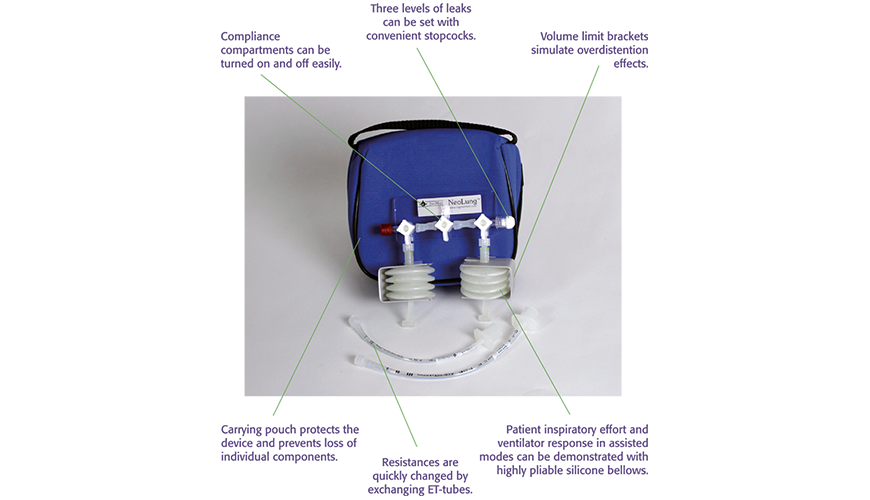 Demonstrate patient inspiratory effort and ventilator response in assisted modes with highly pliable silicone bellows.
Show overdistention with volume limit brackets.
Demonstrate high-frequency ventilation
Enhance instruction on ventilator graphics.