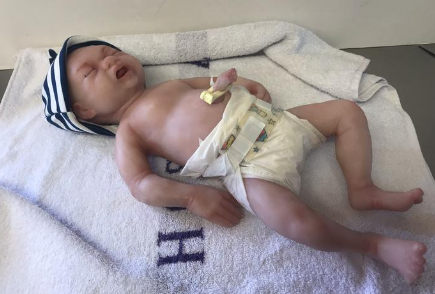 Baby Oliver is a full term new born baby in soft silicon. He is 50 cm long and weighs in at 3010 grams
He has a palpable tummy and scrotum and a soft fontanel. Blood can be drawn from his umbilical cord.
He has eyelashes and punched in hair.
He has a soundbox embedded with a new born crying sound and he can be ventilated showing realistic chest rise.
Oliver can be bathed and dressed like a real baby.
He can be customised with surgical problems and / or birth defects.