3D Colonoscope Training Simulator NKS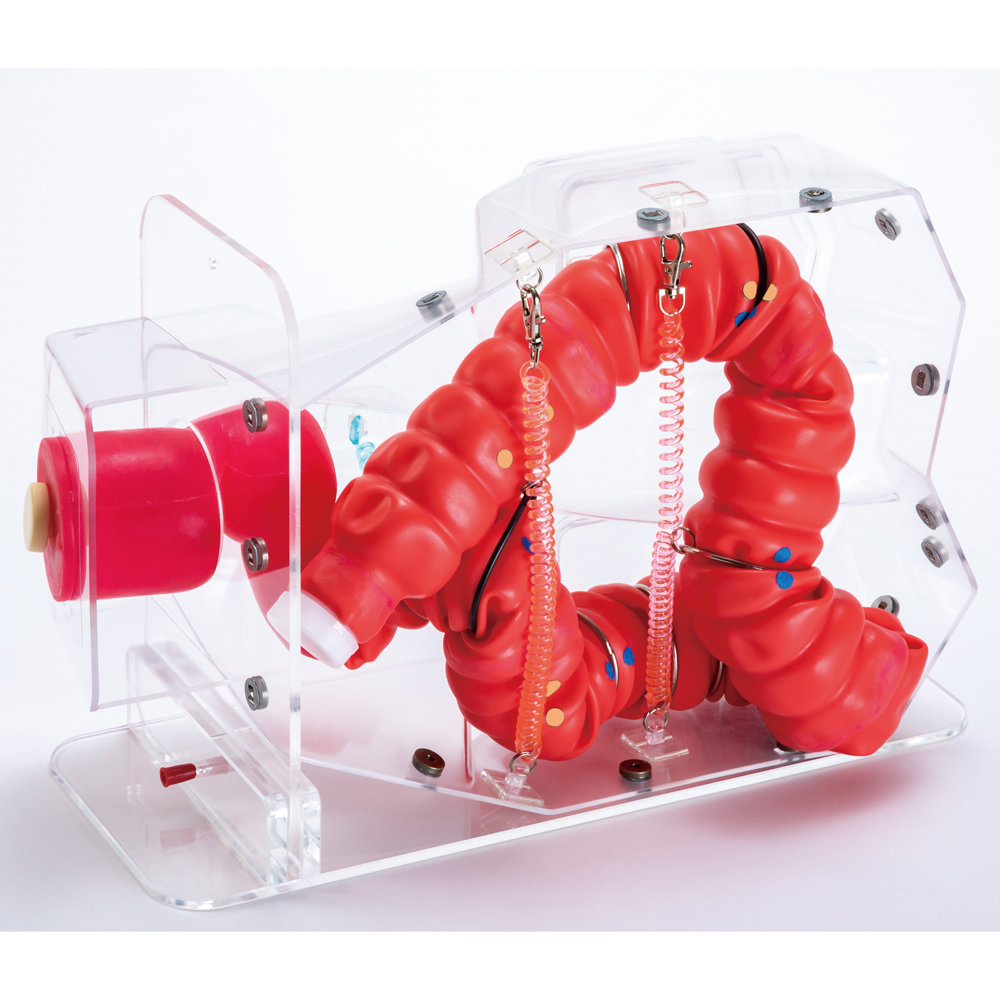 Three dimensional representation of colon, based on analytical study of CT Colonoscopy CTC data
Features:
Transparent skeleton body allows direct observation of the position of the tip of the scope as well as form of the colon.
Stable rectal anatomy:the simulator is designed to acquire colonoscopy skills that use three Houston's valve as landmarks,which appear at the same position every time.
The sigmoid colon can be pre-set to take up any one of the three most common morpholoties, which are depribed from analysis of CTC.
The parrerns can be changed quickly by sliding attachments and moving the colon tube.
Training skills / Applications:
Colonoscope insertion in three fundamental patterns -short alpha loop pull back technique/ -Long alpha loop push forward technique/ -N loop pull back/push forward technique /Colonoscope insertion in three patient positions:-Left lateral -Right lateral/-Spine / Manual abdominal compression
Set includes:
1 skeleton body
1 abdominal membrane
1 body base
colon-retum tube with a cap and a plug
1 lip resistant mat
1 plastic jar
1 lubricant
1 colonoscope gel
1 storage case
1 instruction manual
Size (approx.):
W43 x D28 x H16cm / W17 x D11 x H6.3in
Weight (approx.):
6kg/13.2lbs
Materials:
Soft resin, hard resin
Latex free