NG Tube Insertion Trainer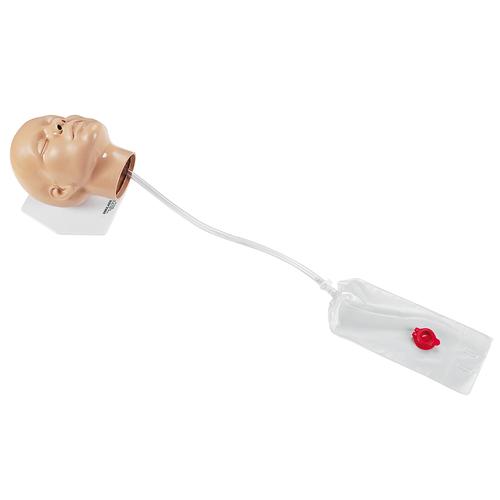 Use this economical trainer for instruction of nasogastric tube insertion and care.
The esophagus and stomach reside within the head for ease in storing and transporting to various classrooms or lab tables.
The head comes mounted on a flat plate to hold it steady.
No moving parts and simple construction assure longevity.
The only replacement part is the stomach bag.
Clean up is easy and quick.