Gluteus Maximus Injection Simulator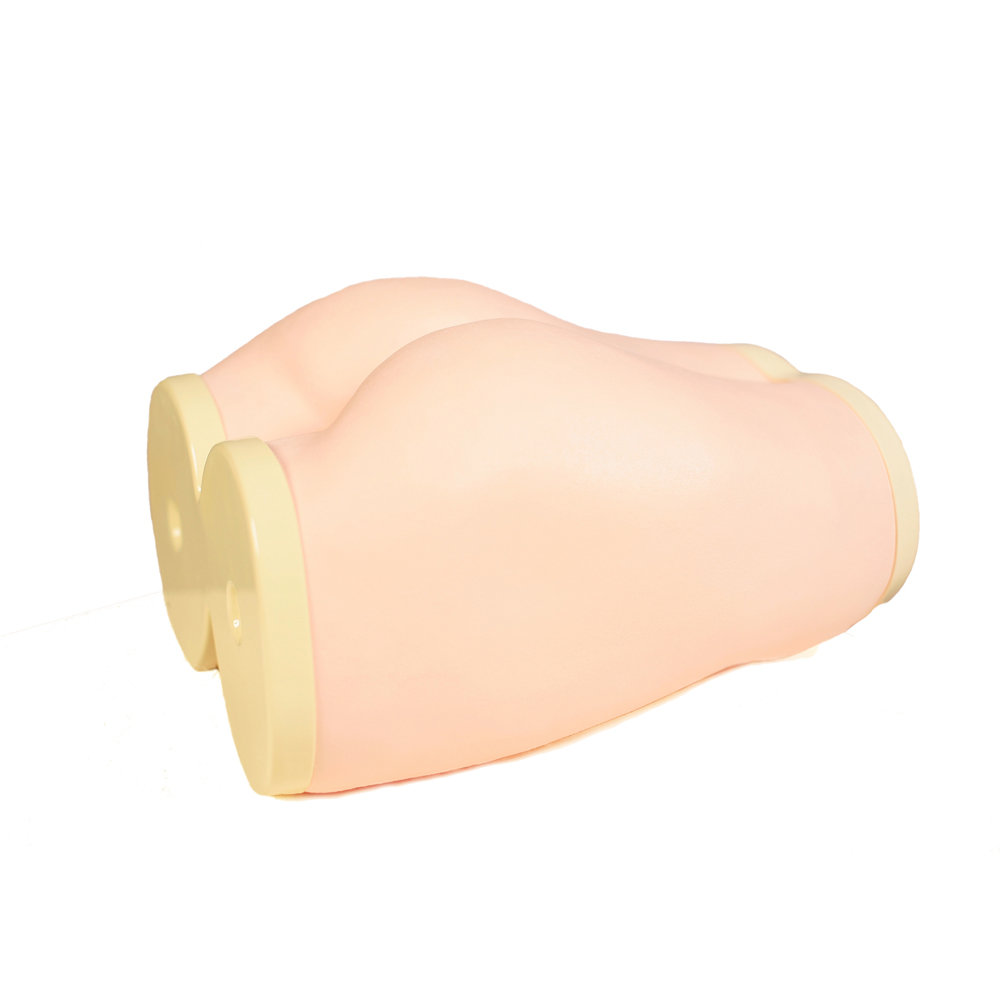 This simulator is designed to practice in the three ways of injection into the buttocks.
Features:
1. The model is made from three individual layers, which are skin, muscular and skeleton. Therefore it allows identifying the injection spot as well as practicing with a patient.

2. The model is designed for three methods: Quarter-Trichotomy, Hochstetter Method and Clark Method.

3. Attached indicator shows the accuracy of injection. If the injection spot is correct, the syringe can inject liquid.
Training skills / Applications:
Injection into the buttocks (Quarter-Trichotomy, Hochstetter Method and Clark Method)
Set includes:
1 main body
1 stand for Hochstetter method
1 controller
1 power AC adapter
1 set of sensor pads
Size (approx.):
W32xD35xH20cm
Weight (approx.):
3.2kg
Power source:
AC100V 50/60Hz
Power requirements (approx.):
2W
CE certified/CE Certification?:
No